ESTHER: A GAME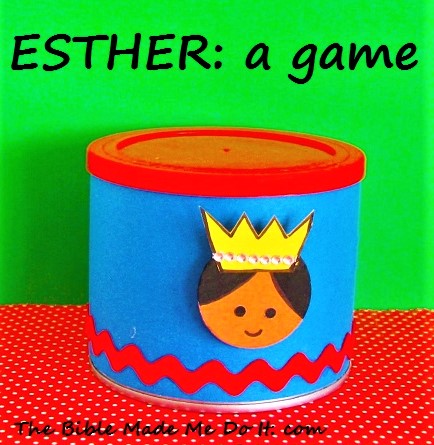 HOW TO PLAY BINGO LINGO:
This is a game that the whole class can play.
HOW TO MAKE THE GAME:
1. The teacher (with the class' help) makes a list of all the words that pertain to the Esther story. A copy of this list is given to each child (about 50 or 60 words should be on the list).
2. The teacher writes each word on a small card. A file card, cut in half, makes an ideal word card.These are placed in the game can.
3. The children make their own Bingo cards: They fold a piece of paper in half, then in fourths, making a card with 16 squares. They write one word on each square. Lima beans can be used as markers.They can re-use this card over and over or make new ones for each game.
HOW TO PLAY THE GAME:
The teacher picks out a word from the can and says it aloud. If the child has that word, he/she covers it with a marker. The first person to fill the card shouts out BINGO LINGO! and is the winner.