MOSES: magnetic cookie sheet, Egypt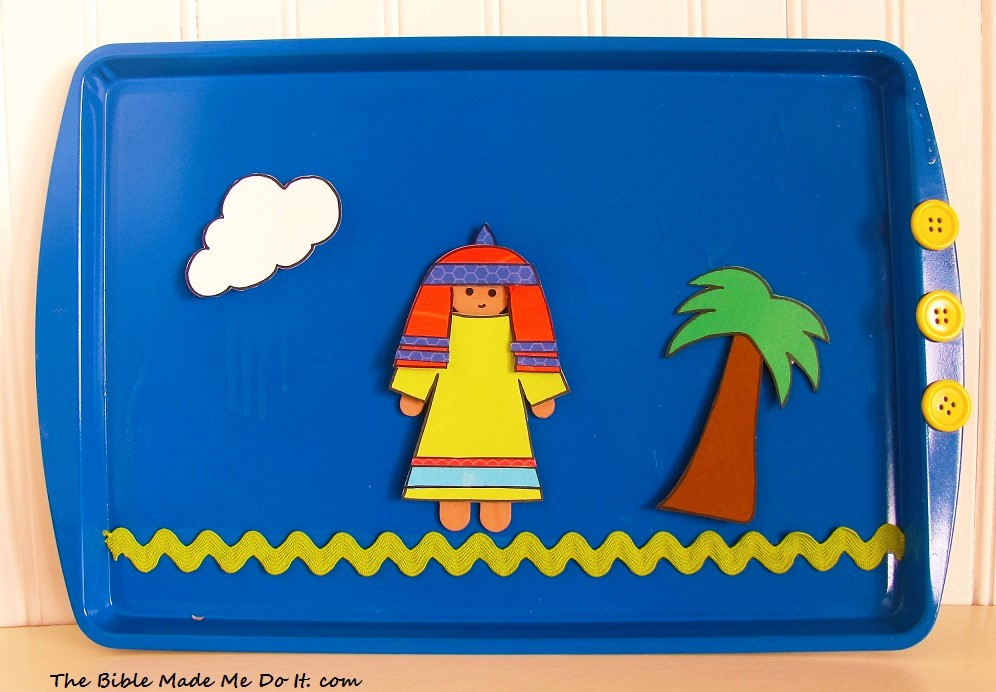 MOSES IN EGYPT
An easy toy to make that will yield lots of fun for very little effort. Children will enjoy re-telling Bible stories with this craft.
1. Spray-paint a cookie sheet.
2. Back Bible figures with magnetic tape.
3. Cutouts from magazines and old story books add to the fun.
4. To make the Pharaoh copy out the patterns for the figure, the robe and the head-piece below. Cut out, colour and back with sticky magnetic tape for creative play.