NOAH'S ARK: ART PLAQUE
This plaque is made from the lid of an egg carton! The two holes in the lid make it a natural for hanging the Noah art on a child's wall.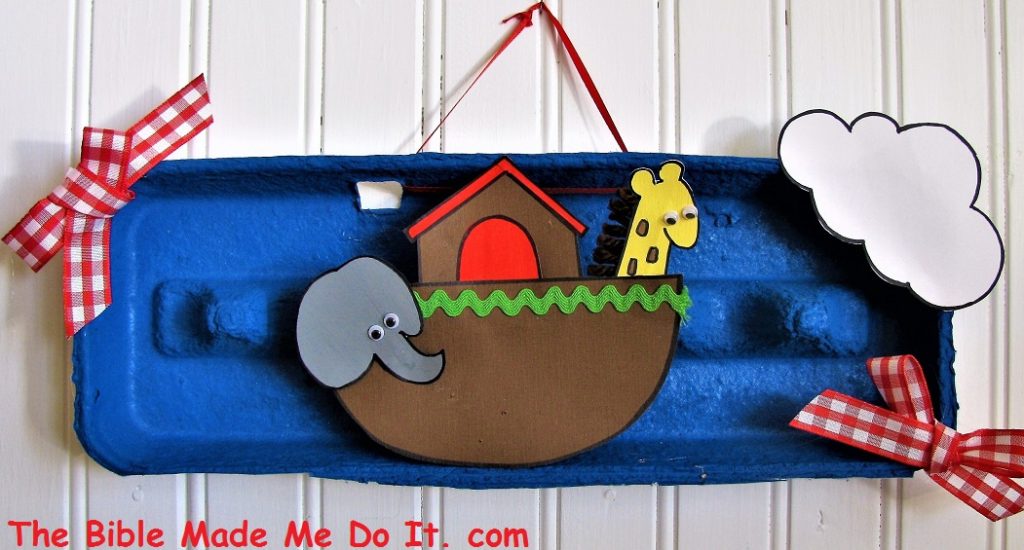 HOW TO MAKE THE PLAQUE:
1. Paint the lid of the egg carton.
2.Print out the ark and cloud pattern. Colour, cut out and glue to the lid. Add ribbons and a hanging cord. (NOTE: The larger ark picture is the one to copy for this project.)
3. If you wish you can cover the holes in the lid with squares of matching coloured paper.