NOAH'S ARK: PUPPET THEATRE
This theatre is made from a cereal box!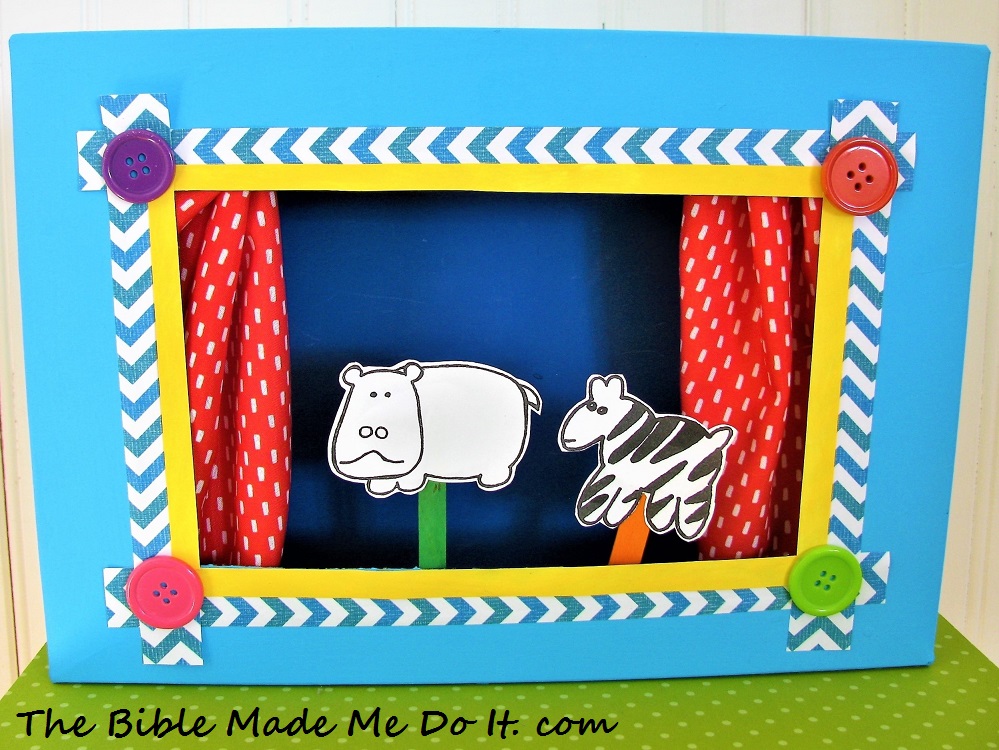 HOW TO MAKE THE THEATRE:
1. Cut an opening in the cereal box.
2. Paint and decorate it.
3. Cut a slit in the "floor" so that the puppets can "move" along the theatre.
TO MAKE THE CURTAIN:
1. Cut 2 pieces of fabric each 6″(15cm) x 7.5″(19cm).
2. With your fingers form pleats along the top edge of the curtain. To secure the pleats in place lay a strip of packing tape firmly along the top edge.
3. To hide the raw edges of the two front curtain sections, fold in a small hem along the front edge, placing a dot of glue at the top and bottom edges. Press the edges together to "seal" the glue.
4. Using the packing tape, tape the curtains inside the theatre.
TO MAKE THE PUPPETS:
1. Print out the patterns and cut out.
2. Tape a popsicle stick to the back of the puppet.