JONAH AND THE WHALE (pool noodle ocean)
JOSEPH AND HIS FIRST SIGHT OF THE WHALE!!!
The ocean is a section of a blue pool noodle: It makes a great stand for the whale!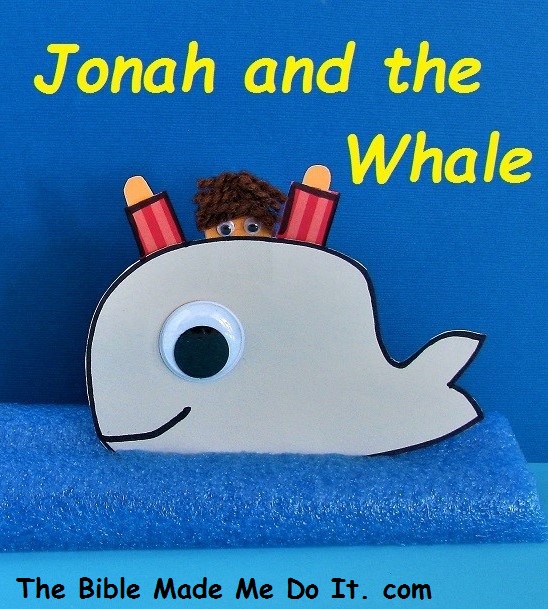 To make the whale copy the pattern below. Add a large googly eye.
Make a slit in the pool noodle and insert the whale.
Joseph's face is made from a circle. Add yarn hair and googly eyes and tape to the back of the whale.
His arms(small rectangles with hands) are glued to the back.ps   ). Don't forget hands!