Our Lady of the Rosary, Puebla, Puebla
CHAPEL OF OUR LADY OF THE ROSARY
Church of Santo Domingo, Puebla, Puebla, Mexico
In the Catholic world the month of October is dedicated to the Rosary. The feastday of the Rosary (October 7 th ) was instituted by Pope St. Pius V in 1571 to commemorate the victory of the Christian forces in the battle of Lepanto on October 7, 1571. The Pope attributed this totally unexpected victory to the power of the Rosary. In a recent address at the Basilica of St. Mary Major in Rome, Pope Benedict XVl said that the Rosary "is not a pious practice banished to the past;" it is, instead, "experiencing a new Springtime."
Throughout the world one finds a multitude of chapels and churches dedicated to the Rosary. One of the most "sumptuous" is the Chapel of the Rosary in the Church of Santo Domin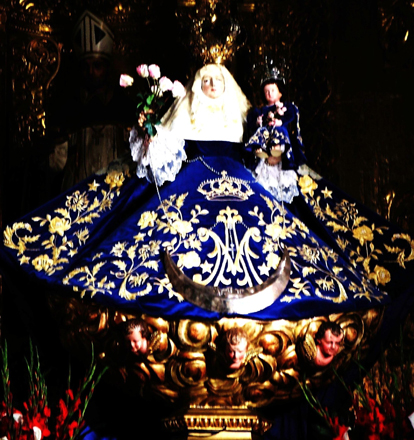 go (St. Dominic) in the historical centre of the city of Puebla, Mexico. Puebla, in central Mexico, is the fourth largest city in the country.
A description of the Chapel from a University of Puebla publication refers to it as "the 8 th wonder of the world." Anything described as the 8 th wonder of the world must be worth seeing! And, in this case, it is. Travel guidebooks also rave about it: Footprint's Guide to Mexico says it is "one of the most stunning sights in Puebla," no small feat in a city which proliferates in "splendid" colonial-era churches, homes and public buildings. Colonial Mexico calls the chapel a "baroque gem" which should not be missed. Other books portray it as a "masterpiece."
Known as the "house of gold" it is considered the city's most ornate chapel—with its walls and ceilings lavishly covered in "gold leaf and gilded statues, angels and flowers." Paintings of the Mysteries of the Rosary line the walls of the chapel and Talavera tiles (colourful ceramics unique to Puebla) provide the wainscoting. Construction on the Chapel began in 1650.
The Dominicans arrived in Puebla from Spain in 1532 and promptly began work on this church dedicated to St. Dominic. Tradition relates that the Rosary as a type of prayer was given to St. Dominic by Our Lady, herself, in the twelfth century. The Church was completed in 1571. As in all churches of the Dominican Order, it is not St. Dominic who holds centre-stage: It is Our Lady of the Rosary (after Our Lord, of course). Here in Puebla, she resides in splendour on her onyx-pillared "throne" in the golden Chapel of the Rosary.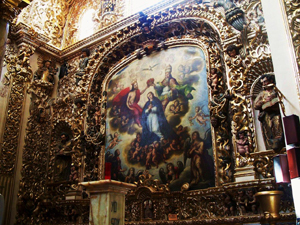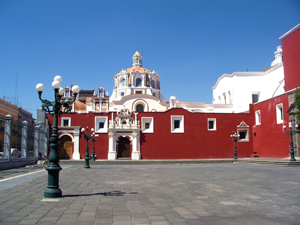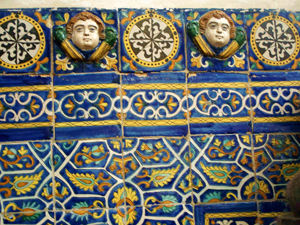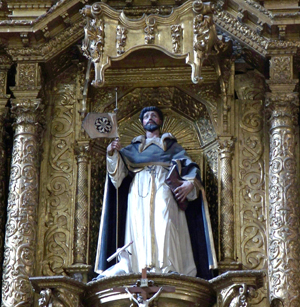 Written by Mary Hansen