5. FIRST COMMUNION: Altoid tin
Make a cherished momento for a girl who is making her First Communion. It is made from an Altoid tin and can be a perfect holder for a first Rosary and a Scapular.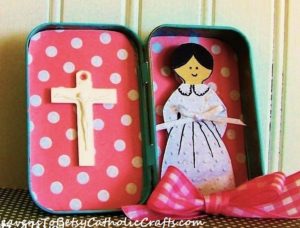 First paint the tin and line the interior with pretty paper. Using the pattern below decorate the dress and figure to look like the photograph. A plastic Crucifix is glued to the lid. Glue the doll to the tin.