FRANCISCAN FRIAR: Finger puppet from a glove
Make a Franciscan friar FINGER PUPPET from a tan glove! It is so very easy to make—and almost no-sew. Only the robe has to be gathered by hand at the neck. The rest is all glued. Follow the photo directions for making this finger puppet.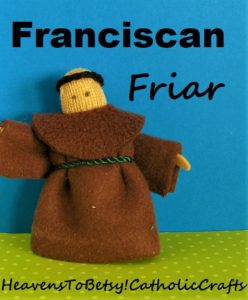 His collar is made from a 2″(5cm) circle, cut in half. You will only need the one half of the circle. Cut a small indentation for the neck at the middle of the circle half. Fit around the friar's neck and glue in place. All hems can be glued. It is best to use felt or fleece because no hems are needed at all. His tonsure is made from a strip of yarn. And the arms are bendable! Find out how below!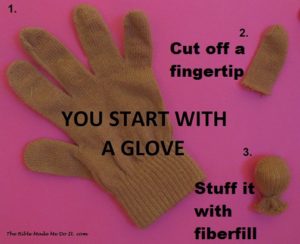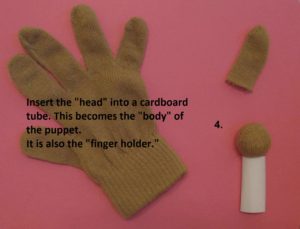 Although the directions below do mention sewing you can glue the entire figure (except for the neck which must be sewn with a gathering stitch).