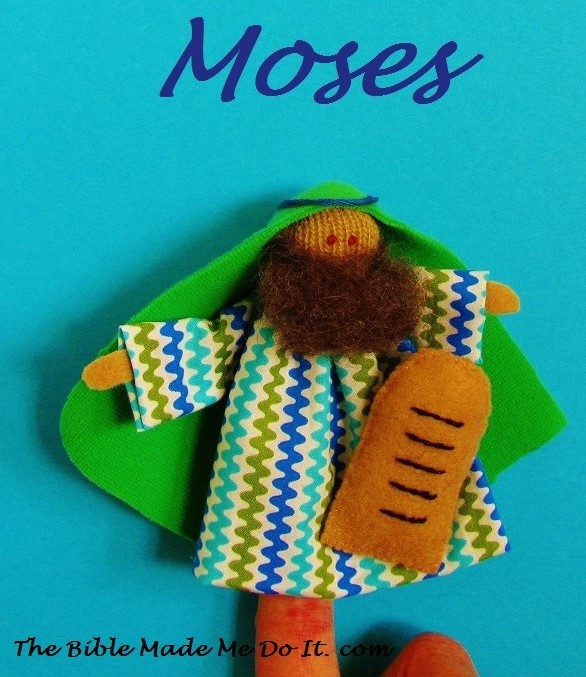 HOW TO MAKE A FINGER PUPPET FROM A GLOVE:
This is a very easy, quick-to-make puppet. Only five minutes of sewing is required—just to gather the neckline of the dress! The back seam of the dress can be sewed or glued. Most of the puppet is glued. The pipe cleaner in the sleeves makes the arms bendable.
Cut a fingertip from a tan coloured glove. If unable to find a glove this colour you can paint one.
Stuff the top part with fiberfill. This forms the puppet head.
Tie a wire or pipe cleaner very firmly at the "neck."
For the finger-holder, cut a piece of cardboard 3"x 2" (8cm x 5cm). Form into a tube to fit the finger. Tape the edges together.
Glue the head into this cardboard tube.
For the robe cut fabric 7" (18 cm) x 4.5" (11.5 cm). If your fabric is fleece it needs no hems and thus you can cut it slightly smaller than these measurements.
Fold up the bottom "hem" and glue it in place. Fold down the top "hem" but do not glue it.
Sew or glue the back seam of the robe, forming it into a tube. Gather the robe at the neck edge using a long, running stitch.
Tie the thread ends together at the back and knot securely. Glue the robe to the neck.
TO MAKE THE SLEEVES:
Cut fabric 5.5" (14 cm) x 3" (7.5 cm).
Fold up all the raw edges. Glue in place. (For fleece you do not need to do this step.)
Fold the sleeve in half lengthwise with the right sides of the fabric together.
Lightly mark the centre-line (with pencil) on the wrong side of the fabric.
Place a strip of glue along this line.
Place a pipe cleaner on this line.
Cut out two tiny tan coloured felt hands and glue to the wrong side of the sleeve.
Fold over the sleeves lengthwise and glue together.
Glue the sleeve to the back of the figure.
TO FINISH THE PUPPET:
Add yarn hair and facial features. I used embroidery stitches (French knots) but you can use bits of felt or other trims. Moses' shawl is a strip of felt 2″(5 cm) x 8″(20 cm). His beard is made from unspun yarn known as "roving" but yarn would work just as well. Roving is available online and in some yarn and craft specialty stores.
TO MAKE THE COMMANDMENTS:
Make two: For each commandment cut two layers of felt  2.25″ (6 cm) x 1.25″ (3 cm). Round off the top corners as illustrated in the photograph. Glue or sew together. For the writing, use felt pen markings or straight black stitches.