NOAH'S ARK: DONKEY
NOAH'S ARK: DONKEY
A fun-to-make donkey with clothespin legs!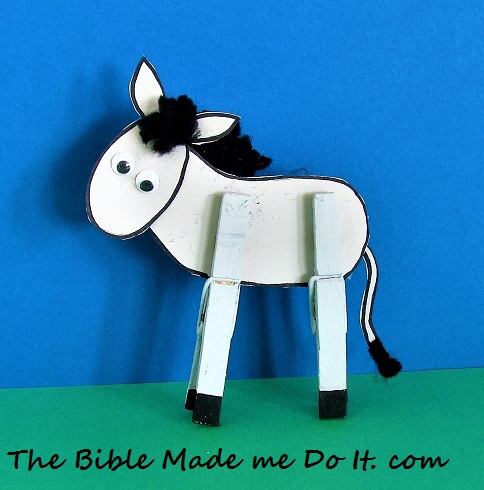 1. Print out the donkey pattern.
2. Colour and cut out. Glue a smaller piece of cardboard to the back to make the donkey sturdier. Alternatively, you can use the pattern as a template, cutting it out and tracing it onto cardboard. In this manner you will have a very sturdy structure to begin with.
3. Paint the clothespin legs.
4. Glue the head to the body. Add googly eyes.
5. Add a yarn mane and tail. The tail is made from paper and yarn.
6. Clip the clothespins to the donkey to make it stand.