DANIEL AND THE LIONS
These finger puppets are almost instantly made—from coin wrappers! The wrappers vary in size; in some cases children will need to insert 2 fingers into the "puppet." The nice thing about coin wrappers is that you can buy a large bag at the dollar store and this can make a lot of puppets!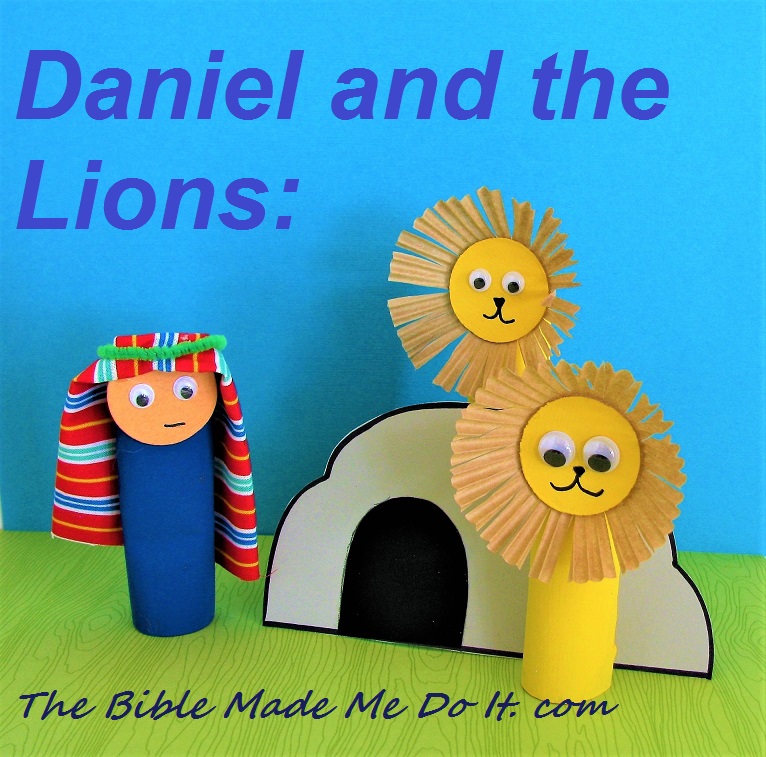 HOW TO MAKE THE LIONS:
1. Paint the coin wrappers yellow.
2. Paint a 1.25″(3cm) circle to represent the face. Add a mouth and googly eyes.
3. The mane is a mini cupcake liner which is glued to the back of the face. You can cut into the mane with scissors to make it look more "mane-like." Glue the face and mane to the wrapper.
NOTE: To make the puppets even more "instant" you can purchase circular disks of this size at any craft store.
HOW TO MAKE DANIEL:
1. Paint the wrapper. Paint a 1.25″(3cm) circle for his face. Add a mouth and googly eyes. Glue to the wrapper.
2. To make Daniel's headpiece: Cut a piece of fabric 3″(8cm) x 7″(17.5cm). Fold in half lengthwise. Drape the headpiece over the head and glue in place. Tie a pipe cleaner around the head. Make sure the folded part is facing the front (rather than the ragged edge part).