JONAH AND THE WHALE (pool noodle ocean)
JOSEPH AND HIS FIRST SIGHT OF THE WHALE!!!
The ocean is a section of a blue pool noodle: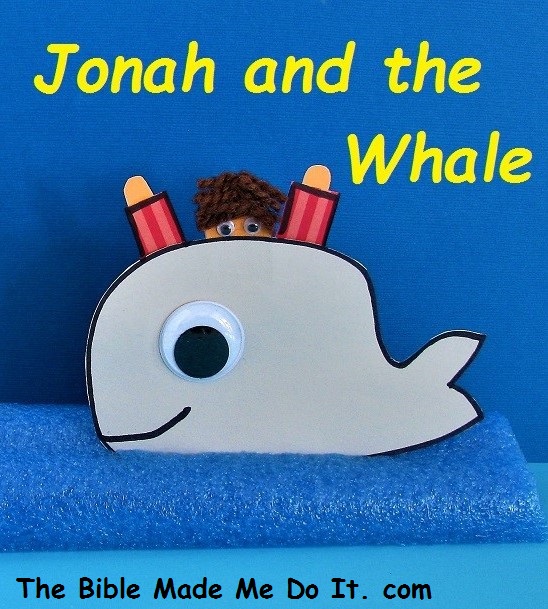 To make the whale copy the pattern below. Add a large googly eye.
Make a slit in the pool noodle and insert the whale.
Joseph's face is made from a section of a craft stick (which is broken off and taped for safety). Add yarn hair and googly eyes and tape to the back of the whale.
His arms(small rectangles with hands) are glued to the back.ps   ). Don't forget hands!