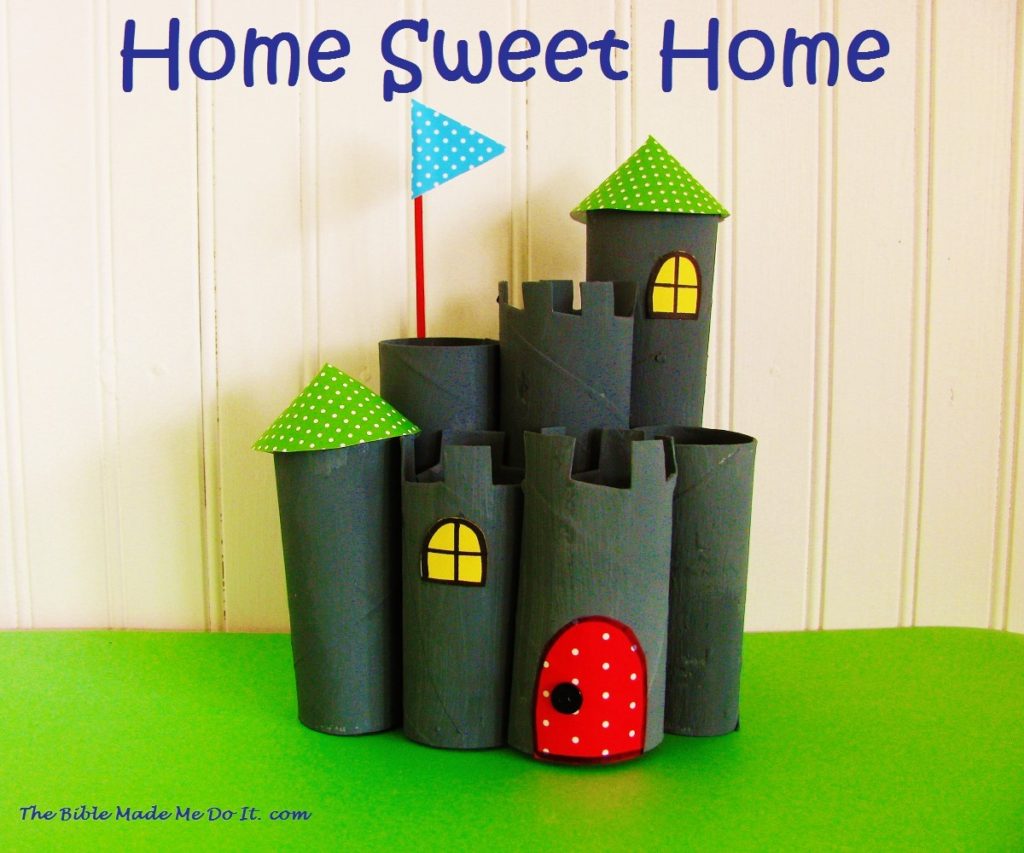 The castle is a fun and easy craft to make—and, every queen needs her own castle!
Glue together a combination of toilet paper and paper towel rolls in varying heights. Cut "turrets" in some of them. Paint the castle.
To make the "cones" on the castle, cut a 3″(8cm) circle of coloured paper and cut a pie-shaped wedge out of it. Shape the circle into a cone and tape the sides together. Glue to the castle as shown in the photograph.
Add  a door, windows and flagpole.