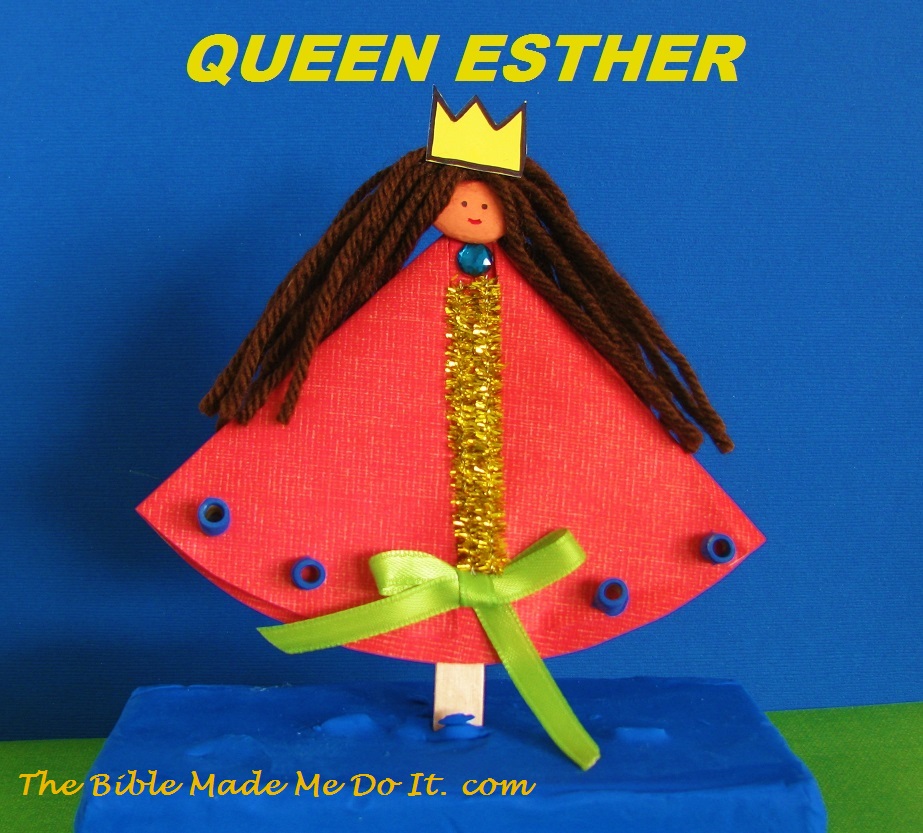 ESTHER: STICK PUPPET WITH LIMA BEAN HEAD
Paint the lima bean "head". Glue it to a craft stick. Add yarn hair and facial features.
Cut a 6" (15 cm) circle of fabric or paper for the dress.
Find the centre point of the "dress" by folding the larger circle in half and then in quarters.
Make a tiny snip at this point, just enough to slide the craft stick through. Glue the dress in place at the neckline. Re-fold dress at the sides according to the photo. Glue down.Add a paper crown and decorate the dress: Ditali pasta, painted a bright blue is the trim on the dress!