ESTHER: CRAFT-STICK PUPPET
An almost instant craft! So easy to make!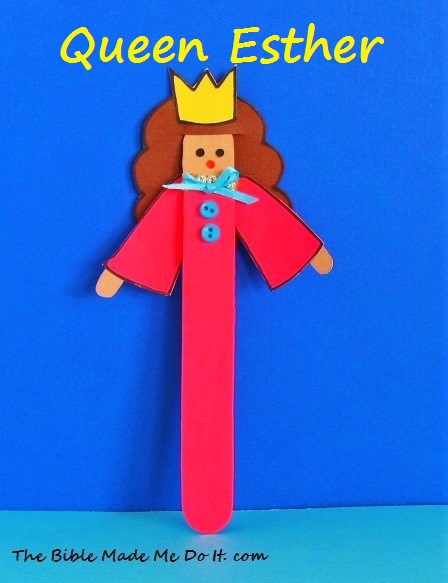 HOW TO MAKE THE PUPPET:
1. Paint the craft stick.
2. Print out the pattern for the arms and hair. Colour and cut out.
3. Glue the arms to the back of the figure.
4. Cut a slit in the hair; the craft stick is inserted through this slit to attach it to the hair.