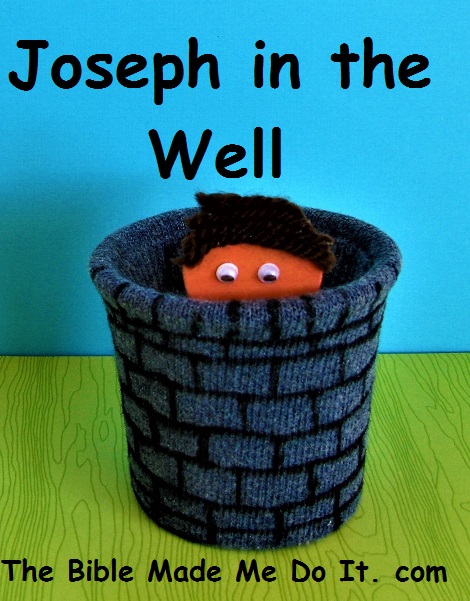 JOSEPH IN THE WELL
Joseph's well is a grey sock which is stretched over a disposable plastic or paper cup.
1. Cut off both ends of the sock so that about 5"(13 cm) remain of the middle of the sock. You will need only this middle section for your project. Cut off the bottom of the cup as well so that the cup is open on both ends.
2. Place the cup inside the sock, tucking in the raw ends from both ends of the sock. Glue these down inside the cup.
3. With a black felt pen draw markings on the well.
4. Joseph's face is a 1″(2.5cm) circle. Add googly eyes and yarn hair. Glue inside the cup showing only the top part of his face peeking over.