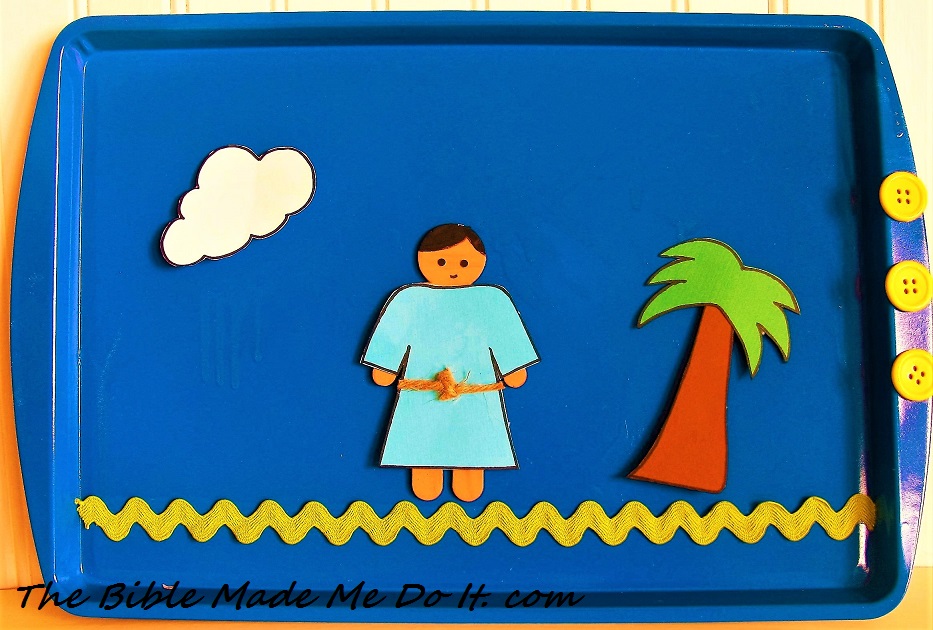 1. Spray-paint a cookie sheet.
2. Add sticky-backed magnetic tape to Bible figures and children can re-tell Bible stories.
3. Cutouts from magazines and old storybooks will add to the fun.
  For the figure of Joseph you can use a "stick-people" wooden doll available in craft stores or make your own cardboard figure from the pattern below. Use the patterns for the "Tell-a-Story Joseph" and the "Tell-a-Story Robe" as shown below. Glue the robe to the figure.