JOSEPH PEG DOLL ON CAMEL:
In this craft Joseph is a peg doll riding on his clothespin camel!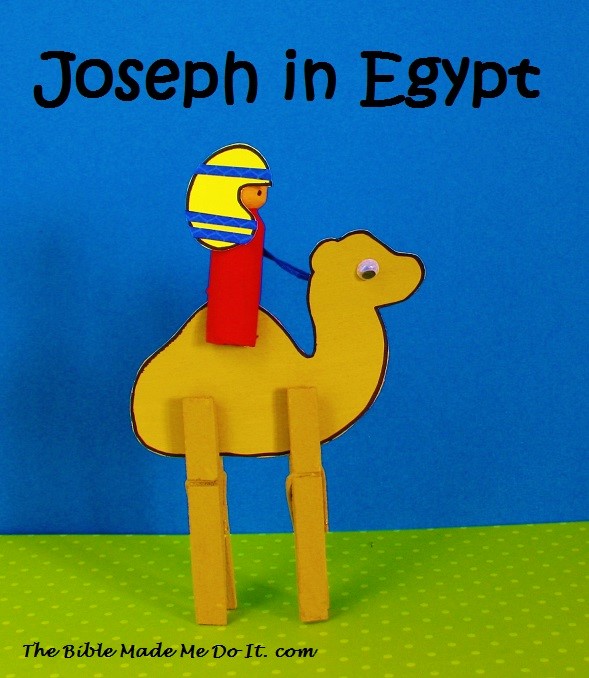 HOW TO MAKE THE PEG DOLL:
1. Cut off about 1.25″ (3 cm) from the bottom of the peg. Paint the doll.
2. Have the children design their own unique Egyptian head-dress! Use the photo as a guide. Colour and cut out. Glue to the "head" of the peg doll as shown in the photo.
TO MAKE THE CAMEL:
1. To make the camel, print out the pattern, paint and cut out. Paint the clothespins the same colour and clip on to the camel.
2. "Sit" the peg doll on the camel. The camel can stand up on its clothespin legs!
3. Glue or tape the reins (a length of yarn or embroidery floss) to the back of the camel and the peg doll as shown in the photo.