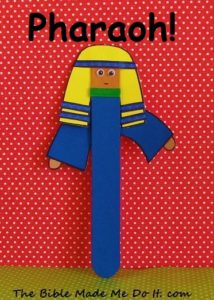 PHARAOH CRAFT STICK PUPPET
A very quick puppet to make from a craft stick!
1. Paint a jumbo craft stick.
2. Print out two arms from the pattern. Paint to match the "body" of the puppet. Cut out and glue to the back of the figure.
3. Print, colour and cut out the head-dress from the pattern. Glue to the head.