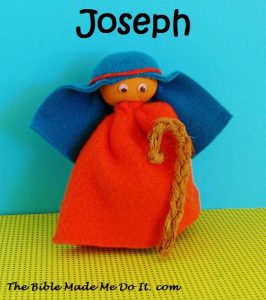 Make a super-easy puppet of Joseph with a head made from salt-dough! A popsicle stick forms the handle of the puppet. The popsicle stick is inserted into the salt-dough head BEFORE IT IS PLACED IN THE OVEN!! Follow steps 1,2,3 and 6 for the salt-dough recipe.
Joseph's staff is made from braided jute rope. It is stiffened with STIFFY (available in craft stores) or with a diluted mixture of white glue and water. To make him stand, you can insert the bottom of the popsicle stick in a cork from a wine bottle.
This is a two-day process: make the salt-dough heads one day and finish the puppet the next. While you are at it why not make several puppet heads to make for future craft projects? This puppet will last for years and will provide hours and hours of Bible-telling fun.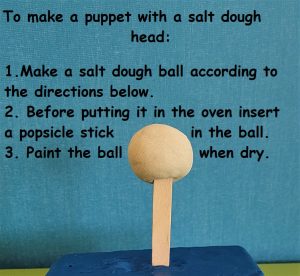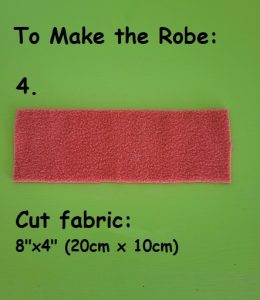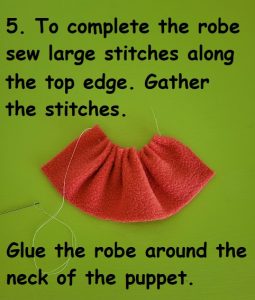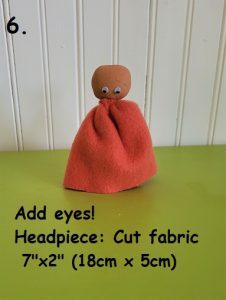 SALT-DOUGH RECIPE:
MIX TOGETHER: 4 cups All-Purpose flour, 1 cup salt, 1.5 cups warm water
Mix well using a wooden spoon.
Knead for about 5 minutes or so.
If making coins, pendants or ornaments, roll out dough between 2 sheets of parchment paper.
For the coins, use bottle cap "cutters." Make markings with straws, tip of knife etc. See photos for ideas.
Bake at 250 degrees for about 1 to 2 hours.
Paint coins silver or gold.
Seal with Modge Podge or a spray sealer to preserve the finish.