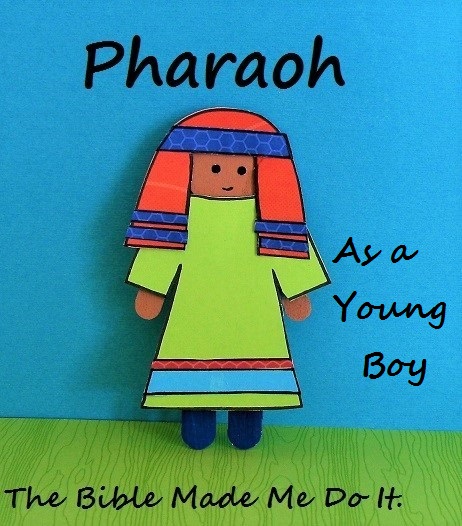 An easy-to-make young Pharaoh. If you want to make it even easier you can, instead, buy the lightweight wooden "people dolls" widely available in craft stores. An added bonus: they are inexpensive! You can also make your own boy figure from the pattern provided here.
HOW TO MAKE THE PHARAOH:
1. Print out the pattern for the boy, the robe and the headpiece. NOTE: The pattern for the boy should be cut out and traced onto card stock (heavier paper) or cardboard. Colour and cut out the boy.
2. Cut out and colour the clothing. Glue onto the boy.
NOTE: Use the patterns below for the boy, the robe, and the Pharaoh's headpiece.