Cupcake liners add a flounce to Queen Esther's dress!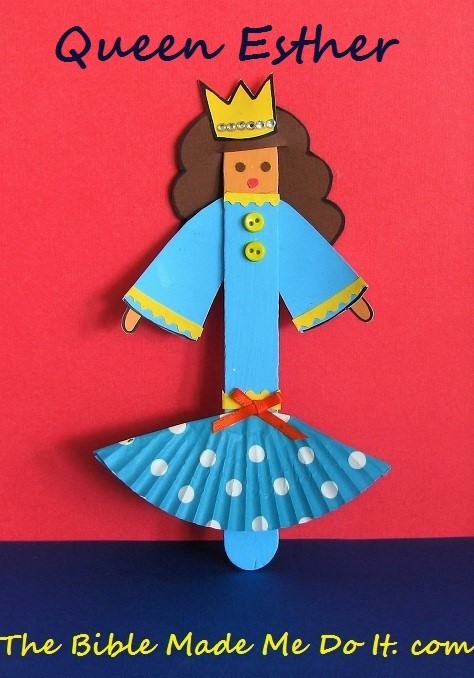 HOW TO MAKE THE PUPPET:
1. Paint the craft stick.
2. Print out the pattern for Esther's arms, hair, hand and crown. Colour and cut out. Make TWO hands!
3. Glue the sleeves to the back of the puppet as shown in the photo. Glue hands to the back of the sleeves extending beyond the sleeves.
4. Cut a slit in the hair and insert over the head through the slit.`Glue the crown to the head.
5. To make the flounce, fold in half one cupcake liner, then fold in half again. Cut out the upper "pointy" portion of the liner and glue the flounce to the dress.