The girl's face is made from a plastic spoon and her bright red toque is from the fingertip of a glove. The grassy knoll is a section of a pool noodle which is painted green. The pool noodle serves as a great stand for the wall.
The wall is made from popsicle sticks. THIS IS A VERY QUICK AND EASY CRAFT TO MAKE! A great craft to always remember "WITH GOD'S HELP I CAN EVEN SCALE A WALL!"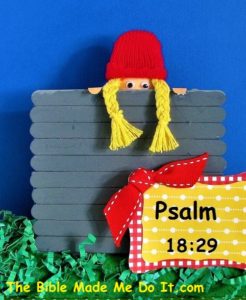 The back of the scene looks like this!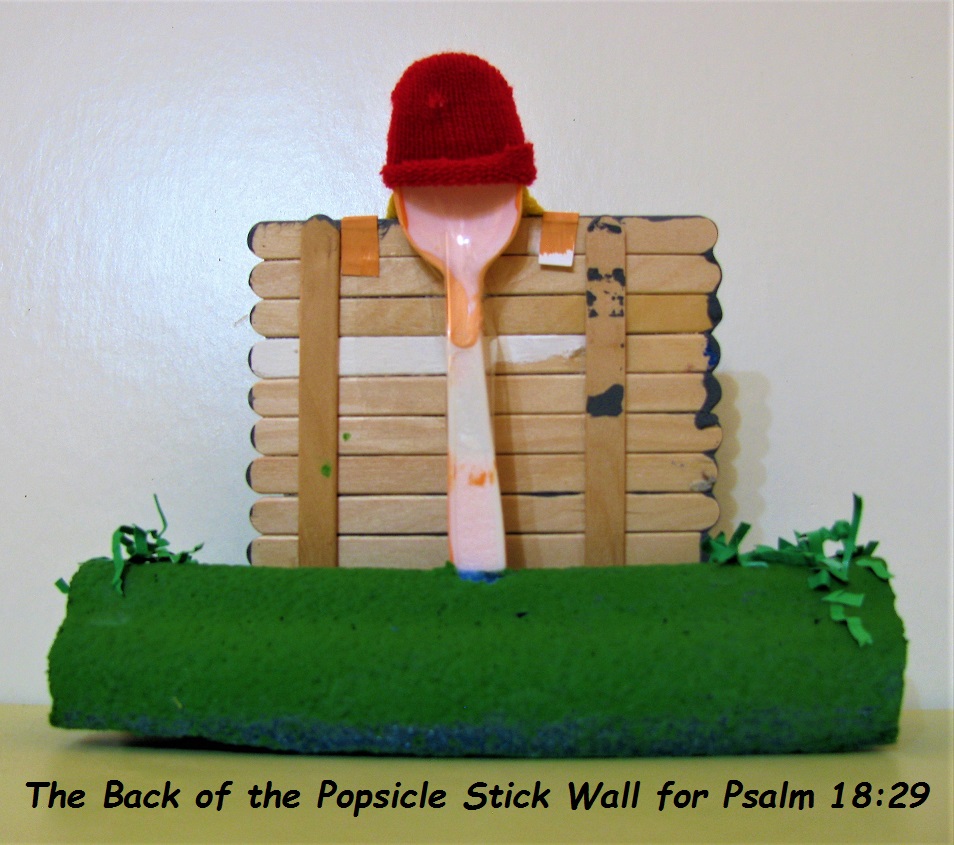 Paint the "face" of the spoon. Make two braids and glue to the side of the head. Add googly eyes and add a toque made from a cut-off fingertip from a glove.
The wall is made from popsicle sticks: Glue the sticks horizontally to two vertical sticks as shown in the photo. Paint the wall.
Paint a section of the pool noodle green.
Insert the spoon into the pool noodle as shown in the photo. Have the head protrude above the wall. Glue on hands from the back, having them extend over the wall at the front.
Insert the wall into the pool noodle.